5 Tips for a Successful BodySpec Scan
3 mins read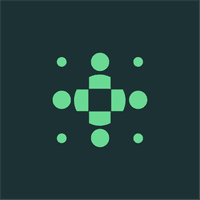 Whether you're a first-time scanner or a long-term client, it's important to receive all the benefits of your BodySpec scan. Want to get the most value from your DEXA results? Here are 5 tips to ensure your BodySpec scan is successful.
1. Please arrive EARLY!
BodySpec events are often completely full. If you are running even a few minutes behind, please contact us immediately at 310-601-8184 (and leave a voicemail) so we can do everything possible to accommodate you, including rescheduling your appointment if needed. We can only allow a five-minute grace period for late arrivals.
2. Wear comfortable clothing without metal.
For maximum accuracy, wear at least 1 layer of comfortable clothing with minimal metal (zippers, bra underwires, etc.) over your underwear. Workout clothes are great!
3. Eat, drink, and exercise the same way before each scan to achieve standardized results.
Undigested food and water can affect your fat and lean tissue measurements. To keep your results consistent, we recommend scanning under the same conditions as much as you can. We also suggest scanning at the same time of day for each appointment when possible.
4. Wait at least 2 weeks to scan if you've had a barium exam or an injection of contrast dye.
These exams can interfere with the accuracy of your DEXA scan. If you are not sure what health exams you have taken, please consult your doctor.
5. Join our FREE Health Hangouts with one of our experts to unlock the full value of your DEXA results.
A small group consultation is included with your scan - don't miss out! Get all your questions answered by a DEXA scan expert. Our consultants will provide a detailed analysis of the DEXA report and discuss actionable next steps to help you reach your goals.
By scheduling your DEXA scan, you've already taken a major step to improve your health. Make sure you get the most value from your scan by following our top 5 tips. Join a FREE Health Hangout today!