What are DEXA Scans?
4 mins read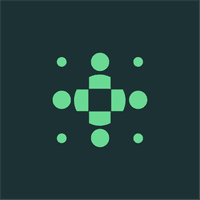 Why get a scan?
Better health is about being free to do what matters to you. Whether your goal is to finish your first 10K run, dance at your child's wedding, spend more time outside, or just live with more energy and less stress, better health is for everyone - and that includes you.
A BodySpec DEXA scan is a powerful tool that helps you get healthier. Our comprehensive whole-body health snapshot provides a unique, fascinating, and unprecedented glimpse at what's going on under your skin. And to make DEXA Scans accessible to everyone, ours start at just $39.95, compared to an average of $200.
By empowering you to understand your body in a completely new way, our scans motivate you to be more committed, guide you in the right direction, and make you more successful on your health journey - wherever it leads.
What will I learn?
A BodySpec DEXA scan doesn't measure effort, or time, or dollars spent. It measures your body - and your body has a lot to say.
A detailed full body composition snapshot and analysis help you understand where you're starting from. View a sample report here.
By measuring how your body changes in response to your routines, you'll identify what works for you.
You'll be able to focus on prevention today rather than treatment tomorrow with a clear profile of your risks for long-term preventable disease.
Get guidance from health experts on the right path forward. Our health consultants support you after each scan so that you don't have to figure out your health alone.
Where are you located?
We have more than 50 physical and mobile locations, so look for what's most convenient for you at our locations page.
Scanning is easy
The entire process is simple and fast.
Book an appointment online and complete a brief intake form.

Show up for your appointment on time, wearing comfortable clothes with minimal metal. Workout clothes work great.

Lie down and relax on our scanner for about 10 minutes. You'll receive your results the next day.

Join a FREE Health Hangout with one of our DEXA experts to review the scan report. Get detailed analysis and clear guidance to help you make progress toward your goals.
How much does it cost?
Get the best deal on a DEXA scan by becoming a member. Individual scan credit prices may go up, but memberships will always provide the best value.
Membership credits never expire and can be shared with family and friends. Whether you have specific time-bound goals or just want a proactive approach to health, a membership can help you commit to better health while saving money. Here's how to make the most of your membership.
Member Pricing:
Monthly memberships: starting at $39.95/scan
If you're someone who needs a regular source of accountability and motivation to stick with a plan, or you're preparing for a big race or competition, this monthly plan is for you. Scanning regularly provides you with detailed information to help you understand your body and how it changes over time.
Quarterly memberships: starting at $49.95/scan (most popular!)
If you want to be proactive about your health but you're not looking to make a drastic transformation, scanning quarterly is the right frequency for you. Quarterly memberships let you know early if something's headed in the wrong direction, with plenty of time to correct course. It's like a regular dental check-up - but for your body.
Non-Member Pricing:
1 scan credit: $59.95
The first time you get your BodySpec scan report is the first time you'll truly understand what's going on under your skin. Set your baseline and get an accurate snapshot of your body composition.
2 scan credits: $114.95
A second scan allows you to measure change - critical for anyone working towards their goals. There's no feeling more powerful than when you know what you're doing is working. There's also no feedback more important than when you know it's not.