DEXA FAQ
8 mins read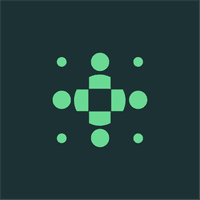 Do I need an appointment to get a DEXA scan?
Please make your appointment in advance. BodySpec does serve walk-ups if there is room in the schedule, but our appointments receive first priority. Many of BodySpec's events sell out completely so there is no guarantee we'll have room for walk-ups. If your plans change, you can always change your appointment up to 24 hours beforehand.
How long does each DEXA scan take?
On average, your BodySpec appointment takes around 15 minutes. You can fill out your intake form ahead of time to speed up the process. You will be on the scanner for approximately 10 minutes. We'll upload your results to your BodySpec account within a few hours and send an email with a link to access them via your Dashboard.
Finally, make sure you sign up for a FREE Health Hangout to get a detailed analysis of the scan report from one of our DEXA experts!
How much radiation exposure do I get from a DEXA scan?
An average BodySpec DEXA scan is 0.4 microsieverts, equivalent to the radiation from eating 4 bananas. It's a very low, very safe amount. To give some context, the average person gets 10 microsieverts of radiation exposure each day. For more information on DEXA and radiation, check out this blog post.
How often should I get a DEXA scan?
When you are making changes to your lifestyle, especially in terms of nutrition or exercise, it can be extremely beneficial to rescan around 1 month after your baseline. BodySpec offers monthly memberships that allow you to easily follow up with a progress scan at the best price per scan.
Based on our data, we've consistently observed that clients who book a second scan are more successful in improving their scan results. Having a second scan on the calendar promotes accountability. Moreover, measuring the impact of well-controlled nutrition and training allows you to determine if the changes are producing the desired results.
If you're not making a drastic transformation but still want to take a proactive approach to your health, getting a scan every 3-4 months will keep you engaged but provide regular feedback to alert you if things are going off course.
BodySpec offers monthly and quarterly memberships that enable you to commit to better health at whatever pace you choose - while saving money.
Can I test multiple times a week? Multiple times a day?
In order to limit the amount of radiation per ALARA (As Low As Reasonable Achievable) guidelines and to ensure compliance with various state regulatory agencies, BodySpec clients can receive one full DEXA scan per day. While the amount of radiation is extremely low, we have put this policy in place out of an abundance of caution.
We understand that sometimes more testing is desired and/or required. If you would like to receive more than one DEXA scan per day, we request a written note from a licensed physician stating the following:
[Your Name] is a patient under my care.
I am aware of how [Your Name] would like to utilize these non-diagnostic whole-body DEXA scans.
I believe this to be safe and reasonable and authorize BodySpec to provide these scans.
Do I need to be a member of the gym where your van is parked in order to get a DEXA scan?
In general, no, you do not. Most scans are open to the public. If a scan event is NOT open to the general public, there will be a "Private" indicator on the calendar. Additionally, you can always sign up at our storefront locations.
Will working out right before the DEXA scan affect the accuracy of my results?
No, it will not. Working out before a DEXA scan often decreases your level of hydration. The accuracy of other methods of body fat testing, such as bioelectrical impedance, would be impacted by this, but the accuracy of BodySpec's DEXA scanner is not.
However, there may be changes in your body composition due to hydration differences that will be reflected in your scan, so you should try to scan under similar circumstances each time. Other factors that can affect your hydration levels: eating and drinking, electrolytes, medication, menstruation, and recent travel.
For more information, check out our blog post on hydration and DEXA.
I'm pregnant or trying to get pregnant. Should I get a DEXA scan?
We generally advise pregnant women NOT to get the DEXA scan because it is an X-ray based test. While the radiation exposure is extremely low, we still prefer to take precautions to keep you safe.
I have a pacemaker. Is the scan safe for me?
Yes, the scan is safe for people with pacemakers.
Am I getting a diagnostic bone density DEXA scan?
No. At this time, BodySpec does not offer diagnostic bone density exams to the public. If you're looking to schedule a diagnostic bone density exam, you should consult with your physician to locate a hospital or medical imaging center near you.
What's the difference? Diagnostic bone density scans are specialized tests that measure local bone mass in the hip and spine, and sometimes other sites as well. Your physician generally needs to prescribe this procedure. The results are then reviewed by your physician to provide a diagnosis concerning osteoporosis.
In contrast, BodySpec's whole-body DEXA scans are primarily designed to provide insights into your body composition. With respect to bone density, they provide a generalized comparison of your bone density to the average total body bone density of other people your same age, gender, and ethnicity. While our DEXA scans provide a helpful reference point for your overall bone health, they should not be considered diagnostic measurements for use by a physician to diagnose bone disease.
What is the maximum weight limit for the DEXA scan?
On our vans and at our Austin storefront, BodySpec's DEXA scanners can support individuals of up to 350 lbs. At our Los Angeles and San Francisco storefront locations, the DEXA scanners can support individuals up to 450 lbs.
Weight limits are based on manufacturer recommendations to maintain image quality and scan accuracy.
What is the maximum height limit for the DEXA scan?
On our vans and at our Austin storefront, BodySpec's DEXA scanners provide a scanning area of 77 inches (height 6'5). At our Los Angeles and San Francisco storefront locations the scanning area is 78 inches (height 6'6).
How should I prepare for my scan?
Make sure you haven't had a barium exam or an injection of contrast dye in the two weeks before your appointment. Otherwise, just come in your workout clothes (but avoid clothing with metal, such as zippers or bra underwires). Please note that we do require all clients to wear at least one layer of clothing on top of their underwear for the scan.
Additionally, for maximum accuracy, you'll want to do the scan under the same circumstances each time. So if you fast for the first scan, you may want to fast for subsequent scans, so that changes in your body composition are a reflection of actual change, rather than the presence of food.
Can I change clothes before my DEXA scan?
Please come prepared in the clothing you plan to scan in. If you are going to a storefront and plan to change clothes, please arrive an extra 15 minutes early to have enough time to change.
Due to liability issues, we do not allow clients to change in the van or DEXA rooms. Clients are required to wear at least one layer of clothing over their underwear to scan.
My spouse/friend would like to scan with me. Can we purchase a scan package or membership and split it?
Yes, absolutely! The more, the merrier! Both standalone and membership scan credits can be transferred to friends and family at any time. Please note that every individual will need their own appointment time (under their own name) and completed intake form on file to scan.
To facilitate this, one individual can reserve all the times that their group wants under their own name. Every individual who intends to scan will need to fill out their own separate 2-minute intake form. Then, the organizer can e-mail support@bodyspec.com listing the full names and e-mail addresses of the other people in their group who will use the appointment slots.
Can I reschedule my BodySpec appointment?
Yes, but with at least 24 hours' notice. BodySpec relies on scheduled appointments in order to travel to our destinations. As long as you cancel or reschedule a scan in advance of your appointment, you can use that same scan credit for a new appointment on any future date. You can cancel your appointment directly from the BodySpec website up till 24 hours before your appointment.
If you do not reschedule your scan in time or are a no-show for the appointment, then the scan credit will be lost with no refund. If there is an emergency that causes you to miss or need to re-schedule the appointment with short notice, then please let us know and we will try to accommodate as best we can.
Late policy
BodySpec can only offer DEXA scans at such an affordable price because our events often operate at full capacity. We serve upwards of 30+ clients/day at each location (a new client every 12 minutes). Given this high volume, it is critical that clients arrive BEFORE their scheduled appointment as it is very difficult to accommodate late arrivals.
Late arrivals can trigger a cascade of challenges and poor experiences. If one client is late, it pushes back other appointments. This causes unfair delays for other clients, stress for our technicians as they catch up, and extra work for our support staff as they reschedule clients.
BodySpec offers clients a 5-minute grace period if they are late to their appointment. If a client arrives AFTER that 5-minute period, we will likely have to reschedule you for a different day/time (at no additional cost).
If you are running even a few minutes behind, please contact us immediately at 310-601-8184 (and leave a voicemail) so we can do everything possible to accommodate you, including rescheduling your appointment if needed.
BodySpec will always strive to provide the best possible service and experience and make every reasonable effort to accommodate our clients. In return, we ask for your patience and understanding if it becomes necessary to reschedule your appointment.
Can I use my HSA/FSA card for a DEXA scan?
Yes, we do accept HSA/FSA cards.
I don't see my gym or office listed. Can you come to me? Do you do private events?
We would love to! If you tell us about your location or situation, we will do our best to make it happen. Please reach out to support@bodyspec.com.
I have a question that's not covered here.
No problem! Just e-mail us at support@bodyspec.com and we'll do our best to help you!