Comparing Body Fat Testing Methods
3 mins read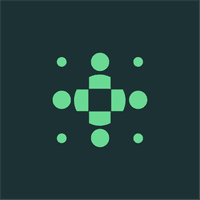 As a company that uses DXA as our method of body fat testing, we clearly have a preference amongst the choices of body fat testing methods that are available to individuals below. We strongly believe that DXA is far superior in terms of accuracy, comprehensiveness, AND convenience for customers.
However, we nevertheless want to provide a factual overview of each method, as well as relevant pros and cons, so that you can make an informed decision.
If you're looking to see how results for the same person differ across methods, take a look at this post, where we sent a staff member to get tested five different ways in one morning.
---
DXA scan or DEXA scan (dual energy x-ray absorptiometry)
What You Do
Lie still on a DXA scanner bed for about 10-12 minutes while a scanner arm passes over you.
Pros
Very high accuracy, precision and repeatability
Only body fat testing method that measures every square inch of your body, rather than only taking samples or using formulas
Only body fat method that provides measurements and progress tracking of specific areas of the body, such as arms, legs, and trunk
Muscle and bone density tracking
Easy test process with immediate results. Scan is done fully clothed, with no special preparation required
Cons
Availability and cost to the public. DXA scanners are typically only found in hospitals and universities. They can also be extremely costly, ranging up to $400 per scan in some places. BodySpec is determined to make this scan more widely available to clients at a low cost of just $45 per scan.
Individual scanners may have maximum weight restrictions. For example, BodySpec's DXA scanners on trucks cannot accommodate individuals over 350 lbs, and our storefront's scanner has a max weight of 450 lbs.
We do not recommend that pregnant women use any x-ray based test
---
Hydrostatic weighing (dunk tank)
What You Do
Change into a bathing suit. Weigh yourself on dry land. Then, submerge your body in a tank of water completely, while expelling all the air from your lungs and remaining motionless. At this point, your underwater weight is measured. This measurement is usually repeated three times and then averaged, before being plugged into a calculation that will determine your overall body fat percentage.
Pros
Believed to be most accurate outside of DXA. (In practice, we find that dunk tanks and bod pods both test VERY LOW compared to all other methods)
Cons
This method is prone to high technical error, as the accuracy of the test is very dependent on the ability of the individual to remain fully submerged and also to expel all the air out of their lungs.
Excess air in lungs, intestines, and other places creates extra buoyancy that is not attributable to fat
Assumptions about your bone density are also factored into the formula, creating additional sources of error - particularly for athletes who tend to have denser bones
Total underwater submersion without breathing may cause anxiety for those who are uncomfortable underwater
General inconvenience from getting wet and changing in/out of a bathing suit
Obsolete. Decades ago, hydrostatic testing was touted as the "gold standard" of body composition, before DXA become more widely available. Now it has been overwhelmingly phased out in most laboratories and universities in favor of DXA
---
Air displacement plethysmography (bod pod)
What You Do
Change into a bathing suit or other skintight clothing. Sit inside a Bod Pod for 5-8 minutes. The machine will measure the air you displace, which is plugged into a formula to determine body fat percentage.
Pros
Claimed to have medium to high accuracy on par with the dunk tank, but better than calipers or bioelectrical impedance. (In practice, we've found that bod pods, like dunk tanks, test LOW compared to other methods)
Great method for children, the elderly, and disabled individuals, who may have trouble with other methods or who cannot lie still
Easy and very quick test process
Cons
Requires skintight clothing, such as spandex shorts, swim cap, and swimwear
Formula-based calculations are prone to the same sources of error as hydrostatic dunk tanks
Low availability. Not many facilities use the Bod Pod so it can be difficult to locate one
---
Bioelectrical Impedance
What You Do
Place your hands or feet in contact with a metal plate on a scale, or a special bioelectrical impedance machine.
Pros
Widely available and affordable technology that is featured on many home scales, and at many gyms
Nearly-instantaneous results
Cons
Widely known to be highly inaccurate and imprecise
Very sensitive to dietary and hydration variables which can be hard to control. Ideally participants must avoid eating, drinking, or exercising for several hours before the test
The electric current measuring your body's resisitance only passes through a portion of your body, depending on where you are in contact with the device. People who are not evenly distributed with respect to fat and muscle will experience additional inaccuracy with this method
---
Calipers skinfold measurements
What You Do
Using a pair of calipers, a plier-shaped instrument used to measure thickness, you will be pinched in three to seven different areas on your body. Generally each area is pinched three times, and then the average is taken. These numbers are then plugged into a formula to determine body fat percentage.
Pros
Widely available and affordable technology
Cons
Accuracy partially on the skill of the measurer
Wide variety of formulas lead to a variety of results; there is no single protocol for this test method
Does not measure visceral (deep belly) fat
Can be uncomfortable
May underestimate fat in places that don't get pinched (such as glutes)