Healthy Snacks For Every Diet
4 mins read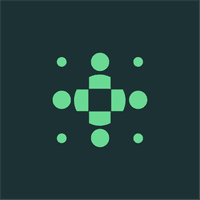 We've laid out four different categories (in no particular order) of snacks, when and why you might reach for each one, and some examples. These snack suggestions are 150 - 250 calories on average. You can increase the serving size in order to add calories based on your needs.
Don't see your favorite healthy snack in this list? Share it in the comments below!
---
Combo #1: Protein + Simple Carbohydrate
When/why: Within an hour of a hard workout, you should have a snack that has a mix of protein and carb but is low in fat. This is the time to reach for easily digestible, "simple" carbs. This will jumpstart the process of muscle rebuilding and replenish the glycogen that was depleted from your body. A smoothie with fruit + protein powder is a great post-workout choice!
Examples:
6oz plain fat free greek yogurt (look for coconut milk if you're dairy free) + small banana
3-4 oz grilled chicken (the size of 1-2 decks of cards) + a small pita (or corn tortillas if gluten free)
Small tortilla with fat-free refried beans and salsa
1 hardboiled egg + ½ of a sweet potato
---
Combo #2: Protein + Fat
When/why: For those looking for a low-carb snack to keep you satiated between meals, a combo of protein and fat is a good go-to. Watch your serving size because these snacks are more calorie-dense.
Examples:
1 avocado + 3 slices of roasted turkey or chicken
1/2 avocado + 1/2 cup lowfat or full fat cottage cheese
1 oz cheddar cheese (1/4 cup cubed) + stick of natural jerky
Small handful of nuts + ½ cup lowfat or full fat plain yogurt
1 tbsp nut butter on a rice cake + 8oz glass of 2% milk (if dairy-free, have almond milk with a scoop of protein added)
1-2 scrambled eggs with cheese
---
Combo # 3: Protein + Complex Carbohydrate
When/why: For a lower calorie midday snack that won't result in an energy "crash", aim for lots of fiber, low sugar, and some lean protein. This will also help you get in your veggies for the day!
Examples:
1/4 cup hummus + 2 large carrots cut into sticks
Small mixed greens salad + diced chicken + quinoa
½ cup of black beans, ½ cup corn, and ¼ cup shredded low fat mozzarella cheese mixed together - add your own spices!
½ sweet potato + 3 slices of roasted turkey or chicken
1 cup steamed whole edamame mixed with ½ cup cooked warm grains such as quinoa or farro
Fat free greek yogurt + oatmeal or low sugar granola
---
Combo #4: Complex Carbohydrate + Fat
When/why: Snacks high in fiber and fat will keep you feeling full and provide a ton of important nutrients for your body to recover. If you're an endurance athlete, these two nutrients are hugely important. Plus, most of us get enough protein at mealtime, so if you are looking for a lower protein snack, here are some ideas.
Examples:
1 slice whole wheat toast with 1 avocado spread on top
1 whole grain waffle with 1 tbsp nut butter
1 cup steel cut oatmeal with 1 tbsp nut butter mixed in, or handful whole nuts sprinkled on top
Apple + 1 oz cheddar cheese (about ¼ cup cubed)
1 cup mixed fresh berries + ¼ cup mixed nuts