Scan Prices to Change in Early 2022
3 mins read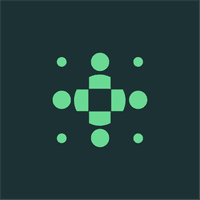 Starting February 15, 2022, BodySpec's non-membership DEXA scan prices will be changing.
The new pricing will be as follows:
1 DEXA scan - $59.95
2 DEXA scans - $114.95
Membership pricing will remain unchanged, at $39.95 per month for a 1 credit membership, and $64.95 per month for a 2 credit membership.
---
Why are prices changing?
At BodySpec, we believe that engaging with your health should be a lifelong habit, not just a behavior reserved for when the mood strikes.
Our membership program was launched to help clients better achieve that goal. We see evidence of this every day: those who scan regularly achieve the best results, because when your health is frequently at top of mind, it's much easier to make a commitment to prioritizing it.
We also believe it should be rewarding to care about your health. To make your BodySpec health check-in feel more rewarding, we've recently launched a new membership gift program that gives members an actual gift each time they scan with us.
Most importantly, to facilitate that commitment to health, we offer the lowest scan pricing to our members.
Nevertheless, inflation has become a very real concern, especially this past year.
For the company, this has translated into higher prices for what we need to deliver our services, such as fuel and vehicle maintenance. Coupled with global shipping delays that have caused difficulties in securing supplies and parts, the result has been rising costs across the board.
At the same time, our employees also face rising costs in their everyday lives, for basic goods and services.
At this time, we believe that by increasing the non-membership price while keeping membership prices constant, we can maintain both our commitments—to the accessibility and quality of our service that we offer to our clients, as well as the quality of workplace we offer to our team (in the form of competitive pay and benefits).
If you would like to login and pre-purchase non-membership credits at the current pricing, you can do so anytime before February 15. Remember that regardless of when they are purchased, DEXA credits can be used at any time and will never expire.
We appreciate all of you—our clients. It's been a rough couple of years, and we honestly wouldn't be still here without you. We appreciate your support and understanding through all of the decisions that the pandemic has necessitated.
We're ready to be there for you in this new year, and we hope to see you soon for your next scan.