Unbreakable Performance Center
3 mins read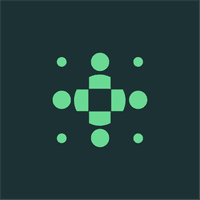 Today, BodySpec focuses on Brian Urlacher and Jay Glazer's Unbreakable Performance Center. We had the exclusive privilege of bringing our DXA technology to test the body fat and body composition of Unbreakable athletes. What at first seemed to be a routine BodySpec site visit quickly turned into an eye-opening opportunity to work with some of the most elite athletes and professionals training in California.
Jay is a visionary that cut his teeth in New York as a reporter for the NY Post. He quickly became recognized as the top "insider" to the NFL, breaking some of the most timeless NFL stories in history. More importantly, he is a figurehead in the world of MMA. He founded MMAthletics which is a training camp specifically designed for professional athletes. While BodySpec's partnership is a only a sliver of Jay's grand vision to grow his brand of elite training, we are humbled by the prospect of what he will accomplish.
Unbreakable strength coaches Gabriel "Gabe" Rangel, Jamal Liggin, Jordan Feramisco and Trippe Hale train elite professional athletes such as Chris Long (DE, St. Louis Rams), Anthony Barr (2014 Minnesota Vikings 1st Round draft pick), Danny Ammendola (WR, New England Patriots), Dashon Goldson (FS, Tampa Bay Buccaneers), and Marcedes Lewis (TE, Jacksonville Jaguars). Gabe has been using BodySpec with his NFL athletes since the early offseason to track changes in body fat and composition for each athlete.
Detailed tracking from the BodySpec database allows Gabe insight into how each athlete's body is reacting to his programming and provides quantitative metrics for comparative analysis between athletes. "Our athletes were blown away by the detail and amount of data they received on their body," said Gabe as athletes passed through the BodySpec truck. "It really became a motivating force and accountability tool for each athletes. Repeat testing allows me and the athlete to see if our formula is creating the outcomes we desire based on each athletes training objectives."
Chris Long, James Anderson (LB, New England Patriots), and Olympic volleyball player Kim Glass have all scanned with BodySpec through Unbreakable Performance Center.