What Is A DEXA Membership?
3 mins read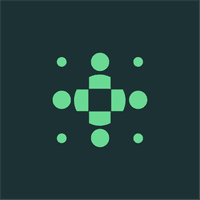 A dedication to your continued health
Your health is what enables you to do what you love. A BodySpec membership represents a commitment to your continued health.
The data doesn't lie. BodySpec clients who scan two or more times are significantly more likely to improve their results. That's because getting the scan on the calendar gives you a focused target and holds you accountable.
A membership with BodySpec offers you the best pricing for our illuminating DEXA scans. It's the best way to make changes to your health that reap a lifetime of benefits. We're here to help!
How It Works
It's simple. When you become a member, you'll automatically receive DEXA scan credits each month. Once you receive your credits, it takes only seconds to make your next appointment.
Here's the fine print:
Scan credits never expire. That means that you have the flexibility of deciding whether you want to use the credit now or later.
Scan credits are still transferable. Got a membership but can't make it this month? Your scan credit won't go to waste. You can easily send it to a friend or family member.
No-risk cancellation policy. While memberships are nonrefundable, you can cancel a membership at any time. If you decide to cancel, you'll no longer be charged in future months, but you'll keep any existing credits that you've already paid for.
3-month refund window. Each time you're charged for your scans, you have 3 months to request a refund of that charge, after which your membership credits become non-refundable. By contrast, a non-membership DEXA credit has a 6 month refund window.
Pricing and Packages
With a membership, you'll always receive the best deal on DEXA scans. Prices for individual credits may go up, but memberships will always provide the best value.
Quarterly Membership (Most popular!)
If you want to be proactive about your health but you're not looking to make a drastic transformation, scanning quarterly is the right frequency for you. Quarterly memberships let you know early if something's headed in the wrong direction, with plenty of time to correct course. It's like a regular dental check-up - but for your body.
1 credit / quarter: $49.95
2 credits / quarter: $79.95
Monthly Membership
If you're someone who needs a regular source of accountability and motivation to stick with a plan, or you're preparing for a big race or competition, this monthly plan is for you. Scanning regularly allows you to see incremental improvements to stay on track.
1 credit / month: $39.95
2 credits / month: $64.95
Ok, sign me up!
If you're not a member, you can easily become one during the checkout process for your scan!