Small changes can lead to big impacts on your health.
We can help you start in just 15 mins.
By 2025 chronic disease is estimated to affect nearly 50% of the US population.
1:2 adults don't get enough aerobic physical activity leading to higher risk of chronic illness.
<12% of US adults meet the daily recommendation for fruit and vegetables.
Chronic disease is largely preventable through early detection and lifestyle change.
The BodySpec DEXA scan makes preventative health effortless
Affordable
Starting at $40 / scan. No surprises or hidden fees.
Convenient
Our mobile vans mean we can be wherever you are.
Fast & Easy
In and out in <15 mins, and shorter than your coffee break.
Human Touch
Decode your scan with our in-house experts for FREE.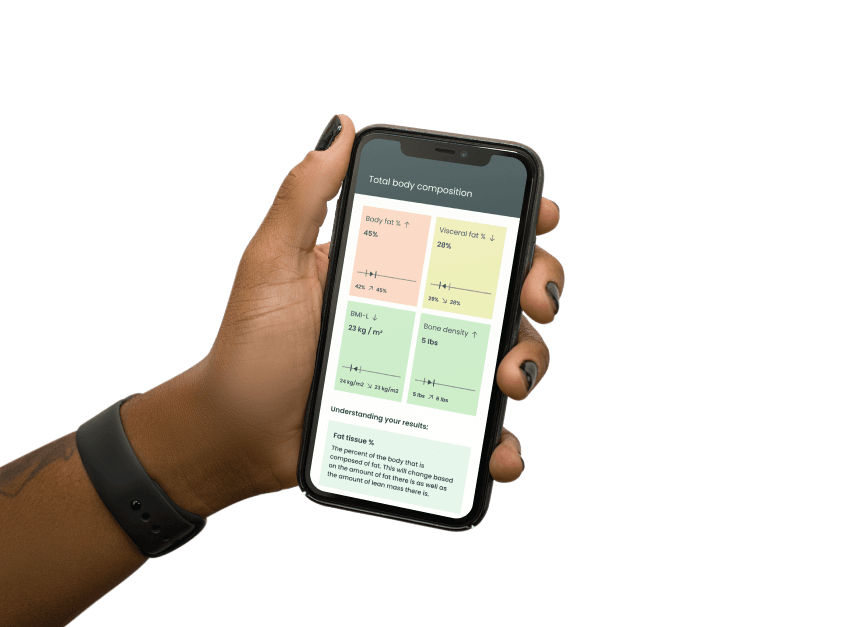 Interpret your report and build your action plan:
Set your unique baseline for measuring change
Interpret your results to understand your action plan
Track your results to show improvement over time
BodySpec enables real, measurable change in people's lives
The scale just doesn't give enough information, and I walked away from my appointment with so much more knowledge about what exactly is going on inside me. It is awesome to see lean tissue changes and fat tissue changes versus just overall weight.
Elysia M.
Definitely be back to this place again. It was so quick and easy to get my DEXA scan. The results were extensive and the consultation over the phone really explained everything in detail.
Daniel R.
In addition to a scan & detailed results, BodySpec has been so helpful in partnering me up with a team member to talk through what my fitness goals are so I can work on maximizing my health results.