A Quick Guide to Workout Apps
3 mins read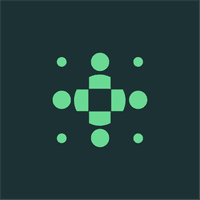 Whether you are hoping to save some money and forego the gym membership this year, or you spend a lot of time traveling, having access to online workouts on demand is key to keeping up with your fitness goals.
There are many, many, MANY great options out there, so we picked out just a few of our favorites to highlight. Comment below if we missed YOUR favorite! (Note: we are not affiliated with any of the following websites).
Tried and true, this popular website and app get it done with over 600 workouts to choose from and new workouts added every day. A nice feature is the ability to put it all your information and create a customized workout plan. 30 day free trial, then $14.95 per month.
A great app that includes a wide variety of workout videos, goal tracking tools, meal plans, and of course, the motivational powers of Jillian Michaels. 7 day free trial, $99 for the year subscription.
This is a great app with thousands of workouts free to access as long as you don't mind some ads. A nice variety of workout options, and community sharing features if you feel like checking out what other people are up to. Free.
According to Pear's website, their goal "is to introduce our users to Olympians, World-Champions, and fitness innovators all accessible via a quick download on iOS and Android devices." This app allows you to be hands and eyes free by downloading audio only workouts - for example, head out on a run with world-record holder Deena Kastor in your earbuds, coaching you through some intervals. For the strength training workouts, you can watch a quick video of all the moves before you get started. A handful of workouts are free, and unlimited access is $5.99 per month.
Yogaglo was one of the first online streaming services for yoga, and they have done an excellent job with their platform. It's a little pricier than some other streaming services, but they have a huge library of offerings from some of the most experienced and well-known teachers. $18 per month for unlimited access.
Some other ideas...