BodySpec Client Stories: Elaine S.
3 mins read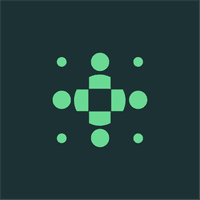 BodySpec is for everyone - no matter where you are on your health journey.
Over time, we've found that the goals and motivations of our clients have surprised and impressed us with their variety and depth.
For many, the scan is more than a body fat test; rather, it's a critical informational snapshot that supports people as they pursue better health - whatever that means to them.
We will be profiling BodySpec users, to share how their health outlooks have been shaped by their scans.
Have a story to share? Let us know! We'd love to feature you in a future post!
---
Name
Elaine S.
Tell us about yourself.
I'm 33 years old, and I'm a mom of 2 young children - in fact, I just had my second baby. I'm also one of the co-founders of BodySpec.
Tell us about your health right now.
I'm one month postpartum. Right now, I'm focused on recovering, and integrating a very new member of the family into my routine - all while not getting nearly enough sleep. I'm definitely nowhere as active as I'd like to be, but I'm giving myself some grace!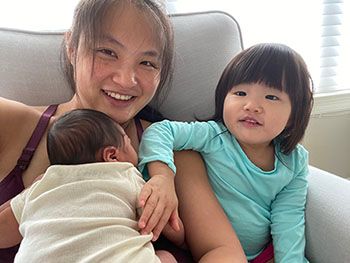 How did your last BodySpec DEXA scan fit into your health goals, especially given where you are in your postpartum recovery?
I have been scanning routinely for the past six years, and I'm used to looking at my body fat percentage and other metrics to help me guide my lifestyle choices. But scanning during postpartum recovery is different.
You can't scan when pregnant, so my last scan at 3 weeks postpartum captured things that happened over the course of 9 months of pregnancy, as well as post-birth. So my scan was showing me changes that had happened outside of any intentional diet or exercise.
For example, I had gained a lot of fat around my hips, which is not typical for me outside of pregnancy. I was also still retaining several pounds of water, from supporting a baby through 9 months of growth.
So this scan is not about the body fat number at the top of the page, but it's an indicator of my recovery process. Seeing these changes gives me a deeper appreciation for how my body has adapted to all the changes through pregnancy, and through the postpartum period. It's amazing!
What is your postpartum fitness plan, and how do you plan to use your scan to support it?
In the next few months, I'll be looking to gradually recover my strength and cardiovascular fitness. Cutting body fat is a goal, but a secondary one.
I'll be starting with lots of walking - not just because it's good exercise, but also because I can bring along the kids and dogs. Beyond that, I'm hoping to squeeze in lifting a couple times a week and hopefully yoga once a week.
I'll definitely be scanning regularly. For me, there's a self-care element to scanning. There's so much giving in motherhood, you must be intentional in caring for yourself. Having the scan will help me make sure that I'm taking care of my own health, in addition to my family's.