BodySpec Client Stories: Tony C.
3 mins read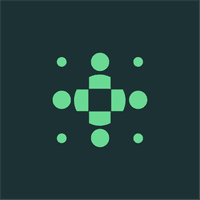 BodySpec is for everyone - no matter where you are on your health journey. Over time, we've found that the goals and motivations of our clients have surprised and impressed us with their variety and depth.
Have a story to share? Let us know! We'd love to feature you in a future post!
---
Name
Tony C.
Age
60
What does being healthy mean to you?
I've just entered a new decade, but want to maintain my youthful lifestyle! I may be 60, but I want friends to ask me to help move furniture!
Fitness has alway been a big part of my life, but as I've gotten older, I have a new understanding of how hard it is to get motivated.
Before turning the big 6-0, I was working to get into gear. Through dieting I dropped 40 pounds, which was a great start.
But I knew weight wasn't the best measure of how in shape you actually are. Alexis Seletzky, my trainer, recommended I look into BodySpec.
How did you feel going into your first scan? What did you learn from it?
Going into my first scan, I wasn't sure what to think! I had only ever done a caliper test, which isn't that revealing, so I was really interested to see where I stood. I am an engineer, so coming from a science background, it's quite intriguing!
BodySpec is the real deal. It gives you so much information. For me, the scan has taught me an appreciation of how hard it can be to get back in shape if you've fallen out of shape.
The most revealing part was seeing inside my core. This is the highest risk area (to carry fat) for men in terms of risk of cancer and heart disease. Seeing that information put things in perspective for me!
What are your health goals for the near future, and how do BodySpec's services help support you to get there?
I've gotten my weight down, so now I'm working on getting lean. Ironically, COVID has been an ideal time for me to focus on my fitness. The world suddenly became really small, which seemed negative at first, but on the flip side I've come to see this as an amazing opportunity.
My goal is to shift from 24% body fat to 15%. If I continue to scan over the next 6 months, it'll tell me if I'm on the right track!