Giving the Gift of BodySpec
2 mins read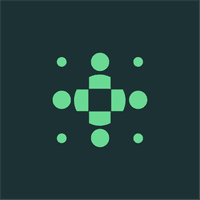 11/29/17 - Did you know that you can give the gift of a BodySpec scan or test to a loved one?
Unlike a puppy, a BodySpec gift certificate does not have accidents, does not mind wearing costumes, and requires no ongoing care. It's a great gift for any health or fitness minded loved one.
If you found that your own scan or test was useful or inspiring, and would like to share the BodySpec experience with someone, here's how!
Sending the gift of BodySpec
You can do everything through the BodySpec website. It's easy!
First, you'll need to log into your BodySpec account.
Once you've got an account, you'll need to have scan or test credits to send as a gift.
Under "My Account", go to Send Gift Codes. Fill out the form to customize your gift.
You and your recipient will both get emails about the gift with instructions on how to redeem.
Need a gift certificate to give to someone?
Not a problem! After you create and send your gift, shoot us an email and let us know that you need a certificate.
Our team will email you back a gift certificate PDF that you can print out and give in person.
If I got a gift, how do I redeem it?
You can easily redeem your gift code for scan or test credits. These credits can then be used to make appointments.
Go to the Gift Codes page under "My Account".
Under "I would like to redeem a gift code," paste in your code and hit "Redeem."
You'll now have credits in your account. When booking an appointment, you can use your credits instead of providing payment.
Need more help?
Our staff is always happy to help with sending or redeeming gifts. Just call us or email us at support@bodyspec.com!
Happy gifting!