Pumpkin Protein Smoothie Recipe
2 mins read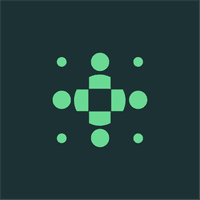 Tis the season for pumpkin! Here's a delicious way to get your pumpkin fix without pumping yourself full of sugar (looking at you, PSL).
This smoothie fits the nutritional bill, plus, it's delicious - no chalky protein taste here. It's a perfect post-workout fix because it is low in fat, and has equal parts protein and carb. Remember there's a 30 minute window after an intense workout in which your body optimally absorbs nutrients in order to begin the muscle rebuilding process.
Enjoy - and happy thanksgiving from your friends at BodySpec!
Ingredients:
10 - 20 grams of protein via your choice of protein powder. (Vegan proteins will require more scoops to obtain the same amount of protein that whey or soy provides, so just check the serving size and adjust accordingly). My favorite: TerasWhey grassfed whey protein, Madagascar Vanilla

1.5 cups of milk - choose skim or lowfat, or soy/almond/coconut/hemp, or a mix. (I like to use half lowfat cow's milk, and half almond milk.)

½ banana - adds creaminess

¼ cup canned pumpkin puree - pumpkin is a great source of vitamin A, which is critical for the immune system, skin and bone health, and your vision!
Blend together on high speed until you reach your desired consistency, then enjoy! TIP: Use an immersion or stick blender and a big cup , and you can dump your ingredients right into the cup, blend it, and drink it straight away. No big blender to clean!
Optional add-ins:
add 1 tbsp of chia seeds or 1 tbsp of peanut or almond butter to add some fat and extra calories to this smoothie. This is a great idea if you're using it as a bigger snack or a small meal, rather than post-workout.

add spices like cinnamon, nutmeg, and ginger to give it that extra pumpkin pie kick. Bonus - cinnamon helps control blood sugar and ginger is great for digestion.

If you're using plain protein powder, add 1/2 tsp of vanilla extract for flavor
Nutritional Info:
280 calories

28 grams protein

4 grams fat

36 grams carbs