Case Study: Deuce Gym
3 mins read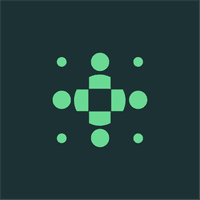 One of the most powerful ways to use BodySpec is as a tool for measuring progress around a dietary or fitness challenge. If you do CrossFit, chances are you've taken part in a Whole Life Challenge or similar initiative. Have you ever wondered about the exact impact that the program has on your body?
One gym jumped at the chance to find out. Deuce Gym is a CrossFit box located on busy Lincoln Blvd in Venice, CA. Deuce's owner Logan Gelbrich was planning to run an 8-week Whole Life Challenge to kick off the new year. Logan realized that BodySpec's scans would be invaluable in measuring member progress, so he invited the BodySpec truck to scan Deuce members participating in the challenge.
"As a gym owner, working with BodySpec was extremely easy," recalled Logan. "It brought value and information to our students without adding time or work on my end. In addition, the BodySpec staff runs their operation with military-like attention to detail. I've got to say I'm partial to the thirst for excellence that these guys have for their business."
BodySpec held its first scan day at Deuce in January, and then came back in March to quantify the results of 8 weeks of dietary and fitness focus. We saw some phenomenal results – particularly, simultaneous loss of fat and increase in muscle mass in nearly all members who participated. On average, Whole Life Challenge participants lost 4 pounds of fat while gaining 4 pounds of muscle. (One superstar lost nearly 8 lbs of body fat, while gaining nearly 10 pounds of muscle and lean mass in just 8 weeks!) And for each individual, BodySpec provided a systematic breakdown of where those changes happened – whether in the legs, abdominal core, arms, or elsewhere.
BodySpec's medical-grade technology brought a new level of accountability to the Deuce Gym challenge. The ability to track lean tissue and skeletal muscle gains throughout the body brought a new dimension that was never before measurable. By providing side-by-side analysis of body fat and muscle mass to the challenge individuals with goals beyond just "fat loss" were able to participate in a meaningful way.
Similar to some of the professional athletes tested by BodySpec, some Whole Life Challenge participants have the goal of increasing lean tissue by various amounts to improve physical performance. Understanding the composition impacts of nutritional and training programming for this goal set provides the athlete and coach a tool for immediate response "I've had experience with a number of body composition measurement technologies," Logan said. "The detail and accuracy of BodySpec's scan are unmatched. I know for certain I've tested in error in the dunk tank, for example. Considering the hard work that we, as athletes, put in, it's too frustrating to deal with misinformation.
Most importantly, members of Deuce gym were inspired and energized by the ability to quantify their results at a level that they had not seen before. "The scan is a really useful tool both for my own motivation and for pure knowledge of my body," said Caitlin, a member who participated in the challenge and measured her progress with before and after scans. "Numbers like those that come from the scan can be a really important tool for providing a better understanding of my body and for measuring progress in a challenge like this. And [BodySpec co-founder] Bryce was so helpful in reviewing all of the information and gave me a much more holistic understanding of my body not just as a human but as a female and as a female athlete."