We're Changing Our Prices
3 mins read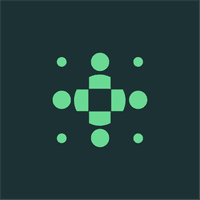 May 2023
1 DEXA scan - $59.95
2 DEXA scans - $114.95
Monthly Membership
1 DEXA scan / month: $39.95
2 DEXA scans / month: $64.95
Quarterly Membership (most popular!)
1 DEXA scan / quarter: $49.95
2 DEXA scans / quarter: $79.95
ALL credits rollover and never expire
More details on our pricing page
Starting February 15, 2021 BodySpec's DEXA non-membership scan prices will be changing.
The new pricing will be as follows:
1 DEXA scan - $55
2 DEXA scans - $105
Membership pricing will remain unchanged, at $39.95 per month for a 1 credit membership, and $64.95 per month for a 2 credit membership.
---
Why are prices changing?
At the time of our founding in 2014, DEXA scans could not be found for less than $150 to $400 per scan, if they were even available at all. BodySpec was the first company dedicated to making this incredible health information affordable enough for the general public to use and benefit from.
While we haven't increased our pricing once in the past six years, the truth is that costs have not stayed the same.
Many of these costs have been for things that we lacked in 2014, but that we feel are invaluable now. For example, when we launched in 2014, we had 2 part-time employees and did not offer health benefits.
Now, with over 30+ dedicated team members —most of whom are full-time—we feel that providing these and other benefits is simply the right thing to do. It also allows us to hire and retain a wonderful team that is devoted to providing exceptional service to you, our clients.
And over time, as we've continued to run this business, we've learned a lot about what we're good at, and also what we're not so good at.
Today, we feel that we have a much better understanding of what it takes to offer our services successfully and sustainably than we did 6 years ago, when we launched BodySpec as part of an MBA thesis project.
Particularly in the shadow of the coronavirus pandemic, as we've seen many other small businesses close, we feel that this decision will help us remain on a sustainable path financially—so that we can stick around and continue to be a unique health resource for our clients.
---
Memberships will offer the most competitive DEXA prices
We still want to maintain our accessibility for those who have committed to making us an ongoing part of their health journeys. We know that there are many of you who visit us regularly, and who bring your family members along.
Launching our membership program allows us to offer the most compelling pricing for those who scan regularly - either individually or with their family and friends.
If you would like to pre-purchase non-membership credits at the current pricing, you can do so anytime before February 15.
Remember that regardless of when they are purchased, DEXA credits can be used at any time and will never expire.
We thank you for your understanding and support, and for making BodySpec a part of your health journey.